Join us for BNC Conejo Valley's Annual Holiday Party! The party will take place December 11th, 7-9 pm at Temple Etz Chaim, 1080 Janss Rd., Thousand Oaks. We can promise our members a festive evening featuring loads of laughs and fun, courtesy of humorist and hypnotist Marc Bachrach!
Tickets are $20 reserved in advance or $22 at the door.
Mail checks payable to Brandeis University with names of attendees to:
Frona DeCovnick
5544 Ranthom Ave.
Woodland Hills, CA 91367
At this event the chapter will be collecting unwrapped toys for Conejo Valley charities and canned goods for SOVA food bank. If you are unable to attend the event we ask all our members leave toys at the nearest fire station and canned goods at Manna Food Bank, 3020 Crescent Way, Thousand Oaks.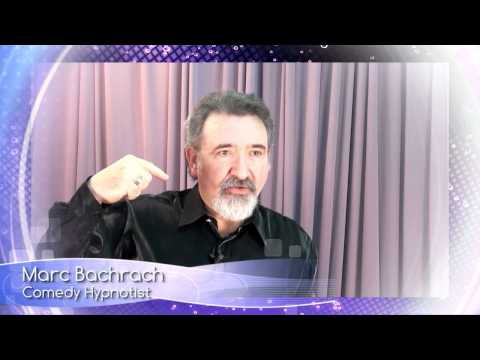 Marc Bachrach is a world-renowned humorist, hypnotist, and hypnotherapist based in Conejo Valley. For the past 30 years Marc has wowed audiences across the globe with his hilarious hypnotism shows featuring the audience (that would be you!) while maintaining a successful hypnotherapy practice and professional training center. His hypnotism shows are sure to be a blast for all, including participating audience members whose comfort and dignity aren't sacrificed for laughs. Outside of his live shows, Marc previously produced and hosted a Los Angeles radio show called "Marc Bachrach's MasterMind Hour" focusing on hypnotism and mind technologies. He has also done voice work for film trailers and audio screenplays alongside top voice actors.
All proceeds from this event benefit Brandeis University's Sustaining the Mind Fund which supports research into neurodegenerative diseases such as Alzheimer's, Parkinson's, and ALS.