Message from Your Co Presidents – winter 2020:


Dear Members,
Well, winter is almost upon us and we have been busy, here in Conejo Valley. We continue to hear from our members, how much Brandeis National Committee has to offer and how much we gain; friendship, learning, support, community involvement, opportunity for self expression, and personal growth. Great news: We have again been designated as one of the 4 chapters in the country as "Chapters of the Year". We are grateful for your participation and support over the year and to our wonderful Board, which makes things happen, we say THANK YOU to you all! And let's remember the foundation of BNC: as we enjoy all of those things, we contribute to Brandeis University, its research in neurodegenerative disease, and to the library, the foundation of a university. Elaine and I thank you for all you have done in the past year and we look forward to continue with you the 2019-2020 year.
We have begun a terrific Community Outreach project and so many of you participated in October, in bringing food for and feeding the homeless and needy people. In August we prepared Braille books for blind children.
Our Fall luncheon and boutique was a hoot and many of us shopped til we dropped.
In December we will have Klezmer music and we dare you to sit still while they play. Come join us. And in January we have our University on Wheels at Braemar Country Club. Lets all have a great showing along with the SFV and Los Angeles Chapters.
Browse our website to find pictures of your friends, and maybe YOU, learning and having fun.
So lets join in and continue to excel, learn, enjoy and reach out.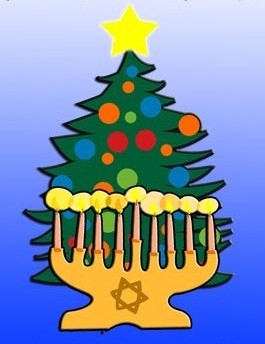 Happy Holiday Season, Judy and Elaine
Your presidents,
Judy Perlman judithfp@gmail.com
Elaine Bercy cyberbercy@aol.com,

CLICK HERE TO DOWNLOAD or PRINT FULL CALENDAR