Dear Brandeis Conejo members,
Our April 2015 newsletter is ready for download on line.
Please go to www.BrandeisConejo.org and click on "Download Newsletter"
Or download directly – http://www.brandeisconejo.org/Brandeis/current.pdf
~~~~~~~~~~~~~~~~~~~~~~~~~~~~~~~~~~~~~~~~~~~~~~~~~~~~~~~~~~~~~~~~
THE PRE-DEPARTURE LOUNGE!
by Sheila Clapkin
What is the Pre-Departure Lounge? For now, I will liken it to the lounge at the airport where you are sent to wait for your flight. In the case of this story, I will liken it to the ancient souls waiting in semi darkness all day long in holding pens across the planet. They are sent to these places to await the Lord's call to begin the trek to St. Peter's gates for admittance.
It is a dreamlike state where you wait and identify that you are in a state of waiting, for the next level of departure. Where does it take place? You wait in your mind of course. Why are you in this state? You want to make some last minute decisions? Not really, you have done all of that in black and white, but this is a place to wait in semi-comfort and analyze all that you are, have been, and are to become.
You sit and wait. No one comes to tell you anything. No one comes to give you the kindness of a wink, a pat, a kindly touch; nothing comes your way but occasionally a small swift breeze circles around to assure you and your blank stare that you are still waiting. Your stare is not blank, don't they know? You are still there. You are telling them, but they act as if they do not hear. You have been many things to many people in your lifetime. You have created wonders on God's green and blue earth. You have suffered humanities elations and ills. You really want someone to look into your fading eyes and say hello. How are you today? That would be enough. That would give you confidence to hope for the next passage. You were on the bestseller list for 10 weeks with your silly little New Age Novel. You re-wrote an enchanted gifted program. You had no idea you were doing it by living it, but they give you the credit. No one knows anything about you in this dank hallway as you sit head dropped nearly to your knees and drool on your thighs. Where are you anyway? Again, remember, my friend Xavier said it is the Pre Departure Lounge. He said it is where you sit and wait. Are you taking a delightful flight over the pond to see friends you have made over the years? Not at all, you wait here for the final departure of your living, breathing, thinking, and physical days on this planet. They are all gone, and if not gone, still considered gone. That is enough whining. You'll go if you were good or if you were bad. Nothing you can do, but imagine yourself elsewhere.
Will you have an after life, you cannot say. No one who has promised to come back and let you know how it is over there, have come. You wait and are left wondering. You have had dreams of what a heavenly place will be and how it will feel. You hope to meet others, especially hoping to meet those who have preceded you.
You hear laughter. It reminds of you of the raucous family parties with children and grandchildren running, hopping, skipping, and jumping. You imagine you hear them squealing and your mind is seeing smiles forever on their faces. They are lodged deeply in the recesses of your memory mind which is still left for you to ponder, or is it? You try and remember the name of the park where four generations of your stock met, exchanged wishes, told lies, shared visions and aspirations, then tarried long after the sun went to the other side of the earth. When it was all said and done, the memory in bits and pieces remain, but where are they now? They could be on the moon for all you know, but what you do know is that here you sit in the Pre-departure lounge saving seats for them.
~~~~~~~~~~~~~~~~~~~~~~~~~~~
BNC's National President, Barbara Sander, awarded the following Presidential Citations to: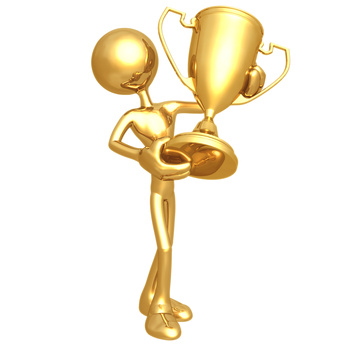 Honey Bencomo and Sharon Cohen
The dynamic duo – creating a strong western region conference and a well organized team of liaisons to oversee the Western Region chapters
Congratulations!
~~~~~~~~~~~~~~~~~~~~~~~~~~~~

WANNA BE
by: ELLEN MCHUGH
The Memoir Writing study group
I WANNA PAINT. MORE THAN JUST A STICK FIGURE PLEASE. I WANT TO PAINT THE YARD I GREW UP WITH, THE ONE WITH THE HUGE FORSYTHIA BUSH , THE FORT UNDERNEATH , THE RUG MOM GAVE US TO SIT ON IN THERE. I WANT TO PAINT THE FRONT DOOR WHERE TINKER SCRATCHED ALMOST RIGHT THROUGH. MY ART WOULD SHOW THE PEONY BUSHES, THE HEDGES ALL AROUND THE FRONT LAWN. I WANT TO SEE THE HONEYSUCKLE ON MY PALATE, THE ONES THAT SEPERATED US FROM OUR NEXT DOOR NEIGHBOR.
I WISH I COULD PAINT THE BICYCLE OVERHANG MY FATHER BUILT, AND THE SHED WITH ALL THE LAWN STUFF IN IT. THERE WAS A HAMMOCK IN THE BACK YARD THAT WAS NEVER EMPTY,AND SO MANY KIDS. I CAN'T DRAW KIDS 'CAUSE I CAN'T DRAW.
I WANNA SING, NOT NECESSARILY ON STAGE, I JUST WANT TO BE ABLE TO CARRY A TUNE AND SING "VOLARE" WITHOUT HAVING SOMEONE SAY, JUST MOVE YOUR LIPS.
I WANT TO BE AN EDITOR. I WANT TO READ OTHER PEOPLES IDEAS, AND GET NEW ONES FROM THEM.
I DON'T WANT TO BE AN ASTRONAUT NOT EVEN A PILOT. WANT NO PART OF BOATING EXCEPT GOING FOR A RIDE.
I WANNA BE THIN, WANT TO EAT PEANUT BUTTER ON MATZA AND NOT WORRY HOW IT WILL LOOK ON ME TOMORROW. I WANT TO PUT CREAM IN MY COFFEE INSTEAD OF SKIM MILK AND DUNK A COOKIE WITHOUT GUILT.
SO NOW YOU KNOW ALL MY YENS. GUESS I'LL HAVE A SALAD AND GO TO BED. NITE NITE.
~~~~~~~~~~~~~~~~~~~~~~~~~~~~
  A Day in my Cage of Old Age
by: Sheila Clapkin
The Memoir Writing study group
The day in the cage begins. I do not look in the mirror because "she" is always   there.  There are others here, too. There is the ancestor who gave me the widow's peak. She is peppy and animated. There is Uncle Arthur who gave me arthritis in strong dosages. There are those who have given me bits and pieces of their minds, their hearts and their souls, and I thank them. There is the one who gave me feistiness. The one who gave me beginnings of macular degeneration sits in the corner and says he is sorry, but take it or try to leave it.  There are a number of ancestors with other attributes to share, but all of them on my father's side shared myopia. There is a little bow legged lady with a bandaged left knee who shared with me the details on why I waited in line for my knee replacement. There are several tiny people with degenerative discs and terrible back pain from time to time. They share the spotlight.
Many in this Cage of Old Age have had some form of cancer in some designated part of his or her body. My doctor asked me if I wanted to have a test to see if I have the marker for cancer.  Is he kidding? I am standing in line for it already, hoping that when I get to the head of the line they have run out of the product and ask me to come and stand in line another day.
A lovely lady sits very elegantly quiet in the cage and is always winking and smiling at me. She says she loves me, but is sorry to tell me I most probably have the marker for Alzheimer's. She says she hopes it misses me and I tell her I hope she is right. She is very shy. She is my mother. I am very shy.
My cage of old age is becoming more and more crowded. In comes a blustering middle-aged man and says, " I died of my disease, but think my disease is ancient history." Pemphigus, the blistering of the skin is alive and well in this 21st Century I tell him and there is a genetic disposition for this disease. I have cut and pasted his exact form: Paraneoplastic pemphigus is a rare disease that is distinct from pemphigus, but shares some features of it. It occurs in people with certain types of cancer, including some lymphomas and leukemia's.
This man is my grandfather and he tells me to duck if I see it coming. He thanked me for seeking out his burial site and bringing the cousins to see him.
In my Cage of Old Age there are four men who are my uncles and have fought and died of various lymphomas. They have congregated and speak loudly and animatedly about a property on Third Street. The men include a lovely vivacious woman, My Aunt M., who died of Pancreatic cancer. She volunteers important information about the Third Street Property.
There she is, my grandmother with the rounded face and rosy red cheeks, smiling and nodding. She has assured me that I have only a 4% chance of having a heart attack and a clot floating around, finding a home in her heart caused hers.
There she is, Auntie S. She is such fun, dropped bladder, Alzheimer's and all. There are those who died of autoimmune diseases. They have time to tell their stories. There is Grandpa L. who suffered and succumbed to emphysema.
So what are you waiting in line for? Do you need a test to tell you which line to stand in? I don't think so. I think you know. Why get a definite diagnosis for a disease you are standing in line for and another sneaks in and gets you first? Why even think about it? Got it? Let yourself out of the cage. Give the others a kiss goodbye for now. Go out and get some joy.