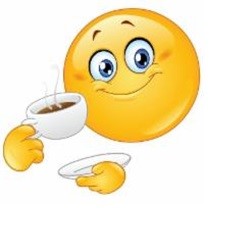 CONEJO VALLEY CHAPTER INVITES YOU TO ATTEND A VIRTUAL ORIENTATION COFFEE
ESPECIALLY DESIGNED TO SHOW NEW AND PROSPECTIVE MEMBERS ALL WE HAVE TO OFFER.
As a current or future member of our great BNC chapter, you should know all that is available to you. We know that you have met many of our wonderful members who are so very dedicated to the work we are doing to support research and scholarship at Brandeis University. But have you found out all that we can offer YOU…even in these unusual times? Did you know that many of our study groups are meeting virtually?
This online event will take place via ZOOM*on
Tuesday, August 18th at 2PM.
If you prefer, you can simply call in and still be a part of the conversation.
Please RSVP to Elaine Leff
(click on the email to send directly) elainel@socal.rr.com
Elaine will send you further instructions once you register.
P.S. BYOC (Bring your own coffee!)
*If this technology has been challenging for you, overcoming your issues with Zoom can open up a whole new world. Our webmaster extraordinaire and zoom expert, Alvira Klain, is offering ZOOM COACHING. Contact Alvira by email: etty10@hotmail.com