Apr 05 2016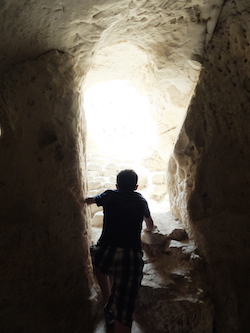 This post is based on Mandel Center Director Jon A. Levisohn's introduction to the recent Conference on Transformative Jewish Education, held at Brandeis in March. The conference web page has more blog posts and other resources.
When people describe Jewish educational programs as "transformative," what do they mean?
Some argue that "transformative education" is an empty bit of hyperbole that does not mean anything in particular. There's no reason to believe that there's any well-reasoned conception of transformation that grounds the use of the terms. And there's certainly no reason to believe that those who are using this language have any evidence that their programs are actually transformative for their participants.
The skeptics have a point. We often make claims about our programs that we cannot really justify. And there's no reason to think that, each time someone uses the term "transformative" to describe a program, those usages can all be subsumed under one coherent conception.
Nevertheless, when we talk about "transformation" in Jewish education or use the adjective "transformative" to describe a program, there's something else going on. The term, I believe, points to a desired outcome: an aspiration for the program to have a certain kind of impact on the participants. Continue Reading »