The idea of securing an internship was always an intimidating career step to me. Everyone has a different idea of what an intern should do, whether they should be paid, and how valuable their experience really is. I was afraid that interns were overburdened, insufficiently supported workers whose sole contribution was to carry out their supervisor's agenda without having strong ties to the rest of the office or team. Luckily, this has not been my experience this summer at Care Dimensions.
My biggest surprise as I began working regularly in the office was that my supervisor rarely had a strict agenda for me to complete. Though this was part of my expectation of internships, my background as a full-time student also contributed to this assumption. By the first day of classes at Brandeis, each professor has spent at least half an hour explaining a three to seven page syllabus that often contains a detailed schedule for the full semester. While, as a student, I generally knew how to best organize and prepare for my academic responsibilities ahead of time, I've had to become very flexible in my position within Care Dimensions. In the past two weeks, I have driven to patients' homes while shadowing a nurse practitioner; I have worked in the Waltham office and the Kaplan Family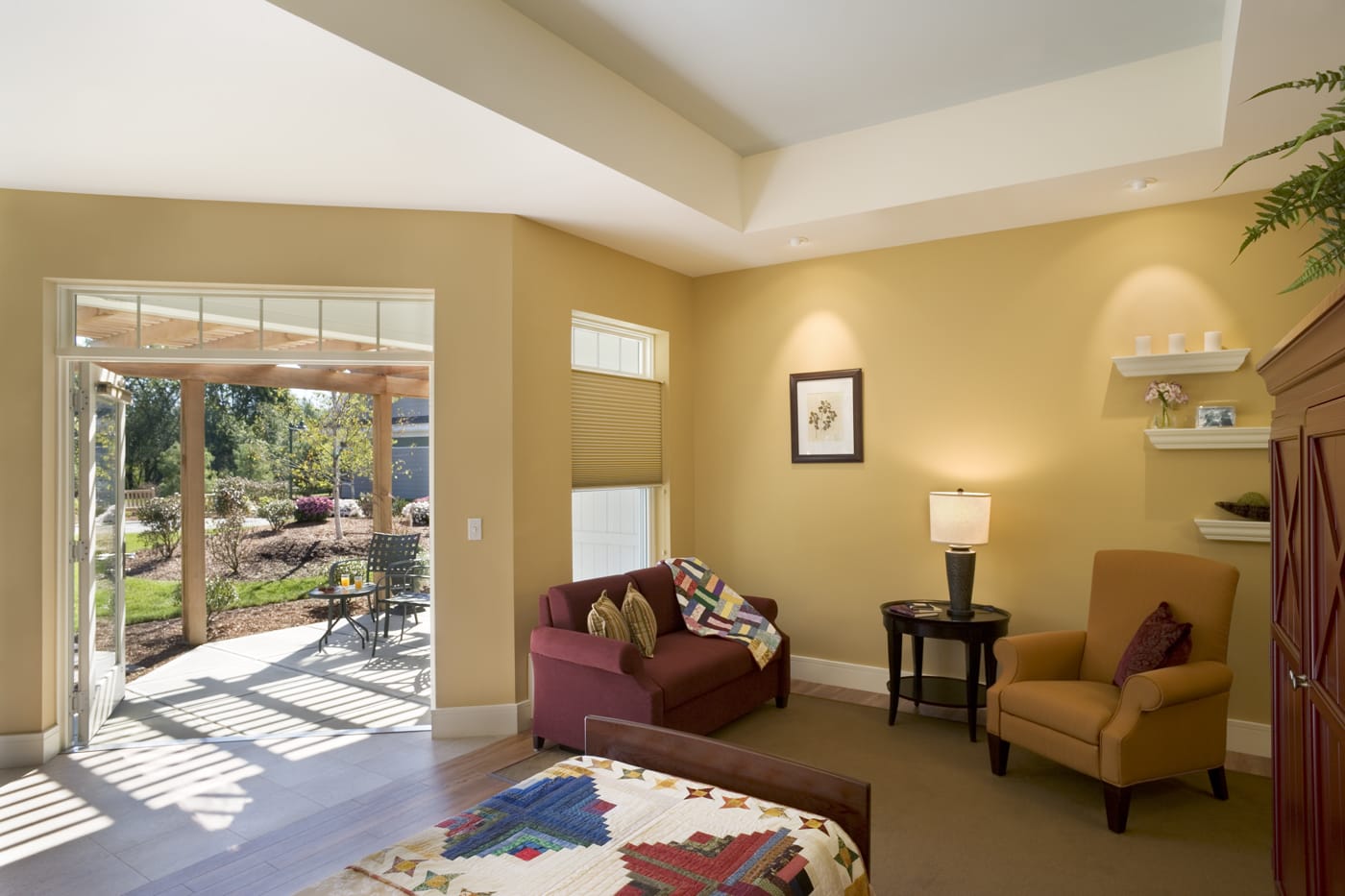 Hospice House (KFHH) in Danvers; and I have helped on projects for four different volunteer coordinators and two different bereavement counselors in the two separate offices. Most recently, I have been working on small projects for a bereavement counselor in the Kaplan House, and that has required fast familiarity with several areas of the program used to store patient data. The tasks themselves are simple enough, but it involves a lot of data entry and modification. Though the counselor showed me how to do this, I quickly discovered that if I spent some time exploring the program, I would find a new approach that was easier for me and allowed me to finish much faster. As I fell into a rhythm and knew what information to expect on a patient profile, I occasionally found errors that the counselor could later correct. I was also happy to share a few shortcuts she hadn't previously used, but was excited to learn and try.
Since my exposure to Care Dimensions staff and volunteers has grown to encompass two offices in the past month, I can more confidently say that people choose to work and volunteer for the organization because they have a real desire to contribute to hospice. Whenever I describe my internship to friends and family, the most common reaction is that the environment must be incredibly depressing. While it's true that patients and families on hospice can experience a great deal of emotional distress, the nurses, social workers, volunteers, bereavement counselors, and other staff at Care Dimensions are genuine, supportive, and caring resources. During my shifts at the front desk of KFHH, I met and spoke at length with a number of volunteers. They shared the reasons they got into hospice as well as the reasons why they've stayed—in some cases, for up to seven years. Many volunteers got involved with Care Dimensions following a personal, positive experience with the hospice and wanted to join the team to give back to other families in a similar way. So I can't say that my internship with Care Dimensions has been in any way negative, depressing, or intimidating; rather, the people and the cause have inspired and challenged me since day one.
Angela Balcom '18